On a beautiful sunny day in the mountains of Austrian Tyrol, during a hike lama, I find myself running alongside a llama, holding somehow the rope of the animal. It is also rather him, Simon, the lama, who leads the dance. He seems to like the descent, want to go home or pass in front of others, since it makes regular acceleration, followed by good heart by his relative Ronaldo. I do not complain, I run as well as I can, I laugh and I enjoy the walk. It's not every day that you can go jogging with a lama.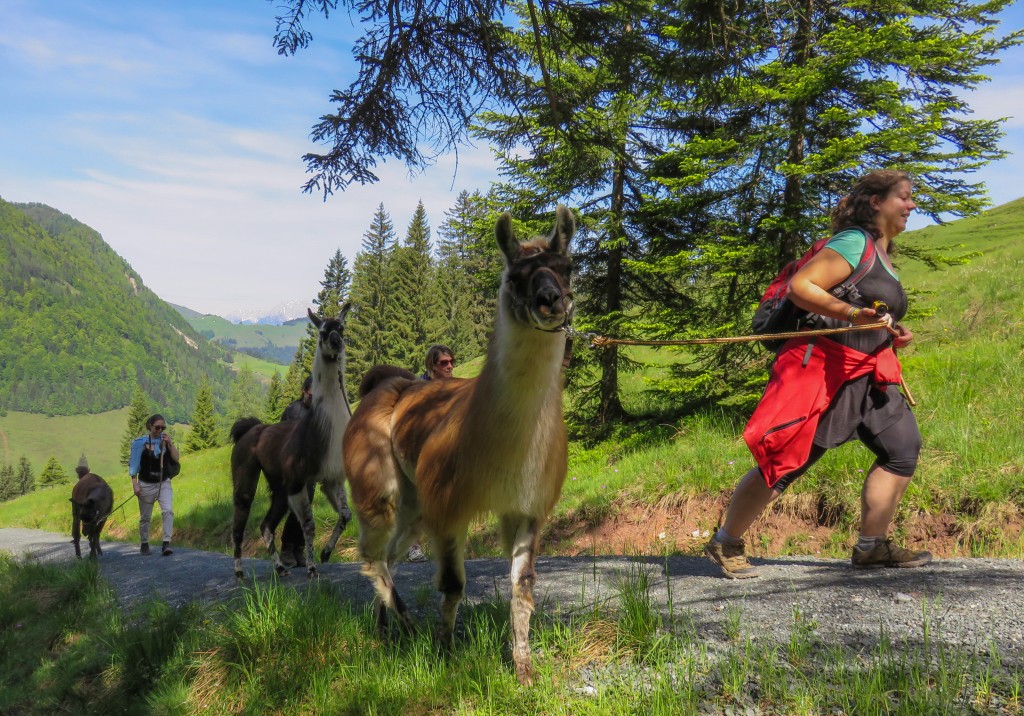 But what is a rando-lama?
When I read the expression "Lama-trekking" or "Rando-lama" in the list of possible activities to be done during a stay in the Austrian Tyrol , I wondered what it was. Was it about riding a llama, as if it were a horse? Something else? The mystery would remain intact until we arrived at Barbara's farm in Fieberbrunn. It must be said that I saw few llamas in my life: some in South America, some in zoos and that's about it.
Barbara and Sabine welcome us with open arms and introduce us very quickly to Loriot, Simon and Ronaldo. Barbara is the master lama, she loves her animals and walks with tourists only to share her passion for her animals. She knows how to transmit it, moreover, just like her friend who translates everything in English. So there are three lamas, all three, four years old. They have different sizes, different coats and different characters as we will soon realize.
You do not ride a llama: unless you are a child under 30kg, they are not made for that. They can carry bags for longer hikes. That day, we will only walk for a few hours and we will only walk in their company, which is already quite an adventure. So we start two people by llama and we exchange as we go, to take pictures and to get to know these llamas.