A good breakfast later and it's time to put on our hiking shoes. This time we have to go down more than 1,000 m in two or three hours and the walking sticks will not be too much. This is the Bouquetins Trail (Stebok-Weg, in honor of the largest colony of ibex in Europe). No ibex on the horizon, but two marmots who watch us suspicious.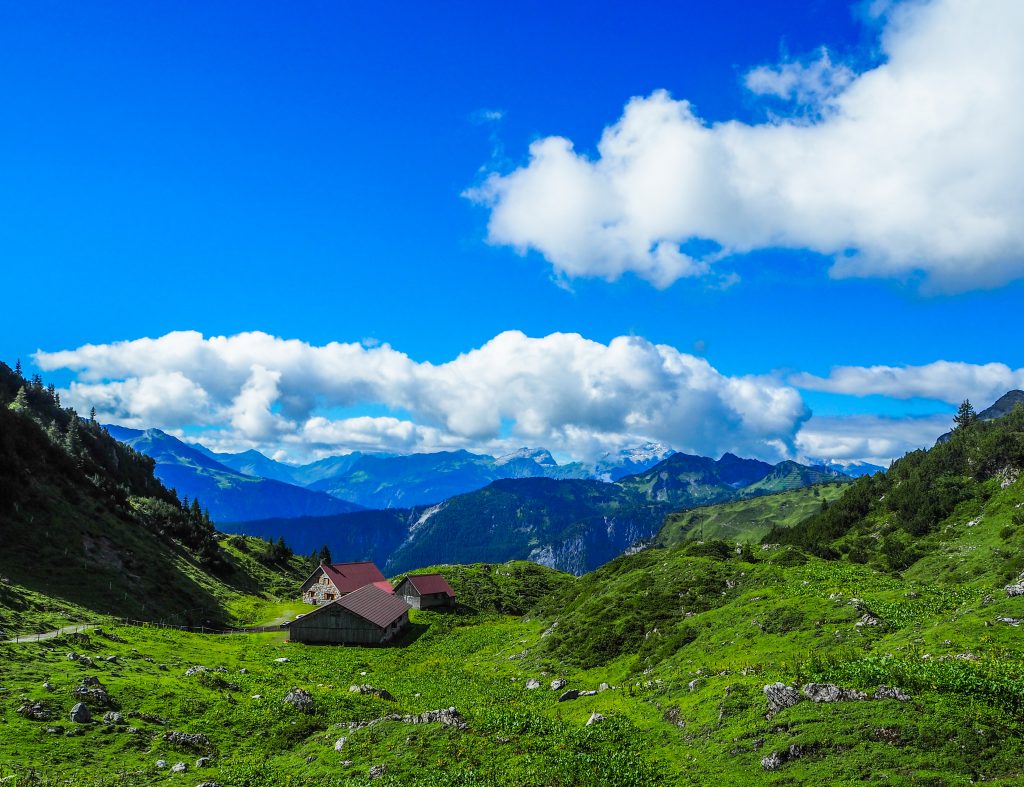 The descent is hard, my knees had trouble following and I twist my ankles. It has been a long time since I had done something so complicated, but I enjoy the beautiful landscapes of mountains and forests available to us. Hiking in Austria is choosing variety, in difficulty levels and in the landscapes crossed. We can not say that we are bored. We meet some hikers and cows, but no ibex. Pity.
I am happy to arrive in Dalaas (yes, yes), shower, rest and enjoy a delicious burger at our hotel Gasthof Post. The afternoon is well advanced and I can not really put one foot in front of the other, so we leave quietly to discover Dalaas, its river and its picturesque houses. It can be said that life is peaceful here and that the place is a good base for resting or hiking. The hotel, in an old style, is very comfortable, the food is frankly delicious and typical and our hostess is adorable! That and a little schnapps to get us back, as well as we needed that.
The night heals evils or creates aches for those who have forgotten to stretch. Guess which category I fall in … Clopint-clopant, I enjoy a last Austrian breakfast and we leave by train, far from the tranquility and charming villages of Vorarlberg. This time, I do not sleep on the train and enjoy our crossing of Liechtenstein, before returning to reality in Paris, to my reality of return.